For some people, Converse sneakers have never gone out of style. For those who haven't stayed so loyal to the famous 'All Star', the news is that this sneaker model is enjoying something of a comeback. Today there are countless variations, from classic models to premium models in various designs, which can be combined with almost any type of clothing. One of the most popular and well-known brands of all time, Converse All Star, also known as the Chuck Taylor All Star, has a long and storied history that spans just over a century. . They represent an attitude, an adaptable style whose popularity remains timeless. The history of these famous sneakers dates back to 1908, when Marquis Mills started producing shoes which, unlike others at that time, contained a high percentage of rubber. This is how the Converse Rubber Shoe company was created, while the Converse All Star was born in 1917. At that time, sneakers were made of a very simple design made of canvas and rubber, as we know them. today. The brand maintains its popularity by collaborating with fresh and famous brands like A-Cold-WallKim Jones, Off-White, JW Anderson, Comme des Garçons and more.
SNEAKERS
Chuck Taylor All Star Lift 2X High Platform 'Desert Sand'
Following the skyrocketing popularity of high platform shoes, Converse is making its point. Even if you're used to the classic Chuck Taylor silhouette, you can't deny the appeal this one brings. The pair brings an ultra-lifted, mixed and refreshed look with a 10mm higher midsole with diagonal bars. Named Desert Sand, the colorway features hues of beige throughout the shoe. Giving the neutral color, you can combine them with almost everything, from tracksuits to dresses and skirts.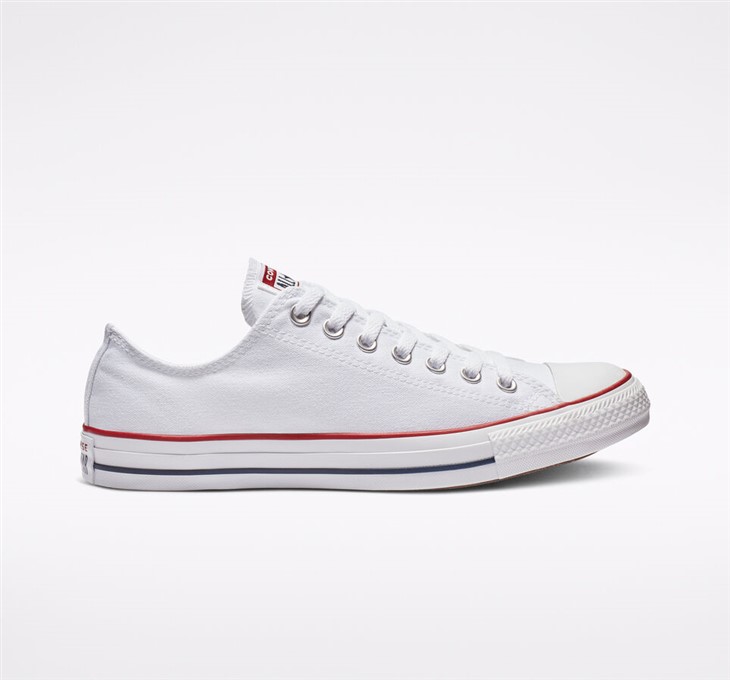 Chuck Taylor All Star Low 'Optical White'
This list couldn't be complete without mentioning the classic Chuck Taylor All Star low-top silhouette in Optical White. You'd be lying if you said you've never owned a pair of these iconic classics. The lightweight and durable style can be worn any way you want, anywhere, anytime. The shoe was created in 1917, as a basketball shoe. Since then, the roles of the shoe have changed, but it remains the simplest yet most popular shoe. The timeless silhouette with vulcanized rubber sole and unmistakable ankle patch is always in style.
Chuck Taylor All Star Lift High 'Magic Flamingo'
Ready for summer? The Magic Flamingo colorway is just what we need for strolling around town and sandy beaches. Featuring a double-layered sole, a cotton canvas upper made from 50% recycled materials, and a signature number plate on the heel, this style is a modern classic for fans of bright colors. Discover more Converse sneakers for women on GOAT and flight club.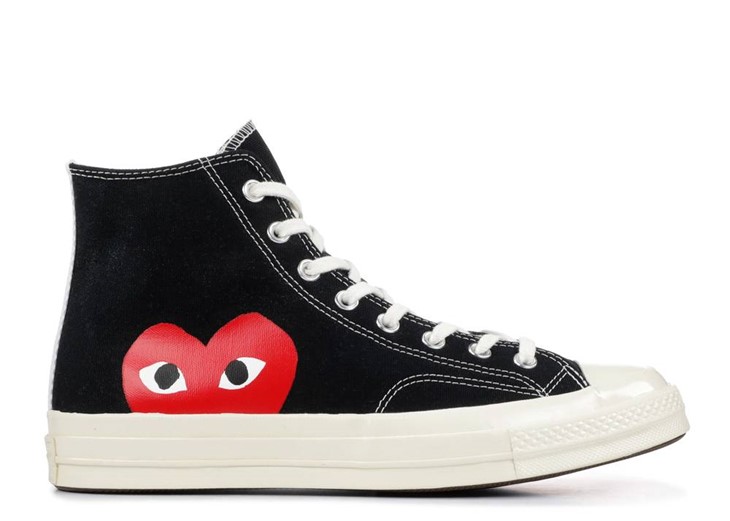 Comme des Garçons x Chuck Taylor All Star Hi 'Play'
A 12-year partnership between Like Boys and Chuck Taylor continues to thrive with the last drop. The 70 Chuck Taylors have been updated by the Japanese house with their red heart-shaped logo. The shoe features a black canvas upper with an already mentioned red peekaboo heart, designed by New York graphic designer Filip Pagowski. On the heel you can see a white stripe above the signature license plate in an off-white colourway. This sneaker was initially released in 2017, and since then it has been the most sought after Converse collaboration, which has seen the brand restock the style even to this day.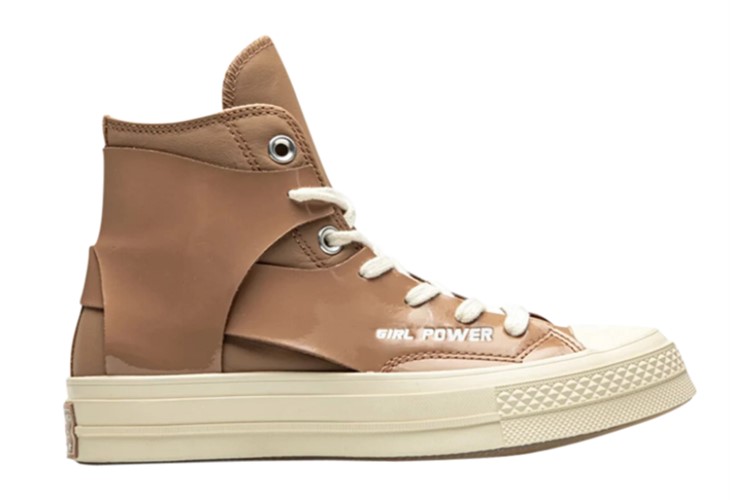 Feng Chen Wang x Wmns Chuck Taylor All Star 70s High 'Café Au Lait'
London-based Chinese designer Feng Chen Wang started collaborating with Converse in 2019, when she launched the Cafe Au Lait style. The pair blend basketball culture with street style, capturing the freedom in attitude of today's youth. Wang's exploration into female empowerment becomes a physical piece – her first womenswear capsule welcomes distinct shades that nod to Converse's history in hoops while reinventing kits out of the box. ground. The shoe is made with a premium leather upper, an ERX 260 pattern-inspired overlay, and a custom "Girl Power" logo. This limited edition piece is available from retailers. Shop more women's sneakers here.