Brand: PUMA Golf x Duvin Design x Rickie Fowler
Season: Spring/Summer 2022
To buy: Online at PUMA and Duvin Design
Editor's notes: The best collaborations happen organically, and PUMA's three-way team of Duvin Design and PGA pro Rickie Fowler was a no-brainer.
In fact, Shaun O'Meara, co-founder and chief sales officer of Duvin, grew up playing golf with Fowler. "Rickie was a big motocross guy, and I loved surfing and skating. I think we connected in that aspect – while we both had a passion for golf, we also had interests in sports. 'action," O'Meara told Highsnobiety.
"Rickie has been wearing Duvin for a while, and it caught the eye on the spring break trip he took with Jordan Spieth and Justin Thomas," he continued. "It was obvious from the reaction to this trip that people were looking for something fun and unique in the world of golf."
From there, PUMA connected with O'Meara. As they say, the rest is history.
Fusing Duvin's beach style with PUMA's performance-focused craftsmanship and Fowler's expertise, the trio have created a collection of laid-back pieces that look at home on green and sand. Think pink flowers and green palm trees printed on unisex polo shirts, shorts and bucket hats that scream balmy weather – in fact, the collection is aptly titled "PUMA Goes on Vacation".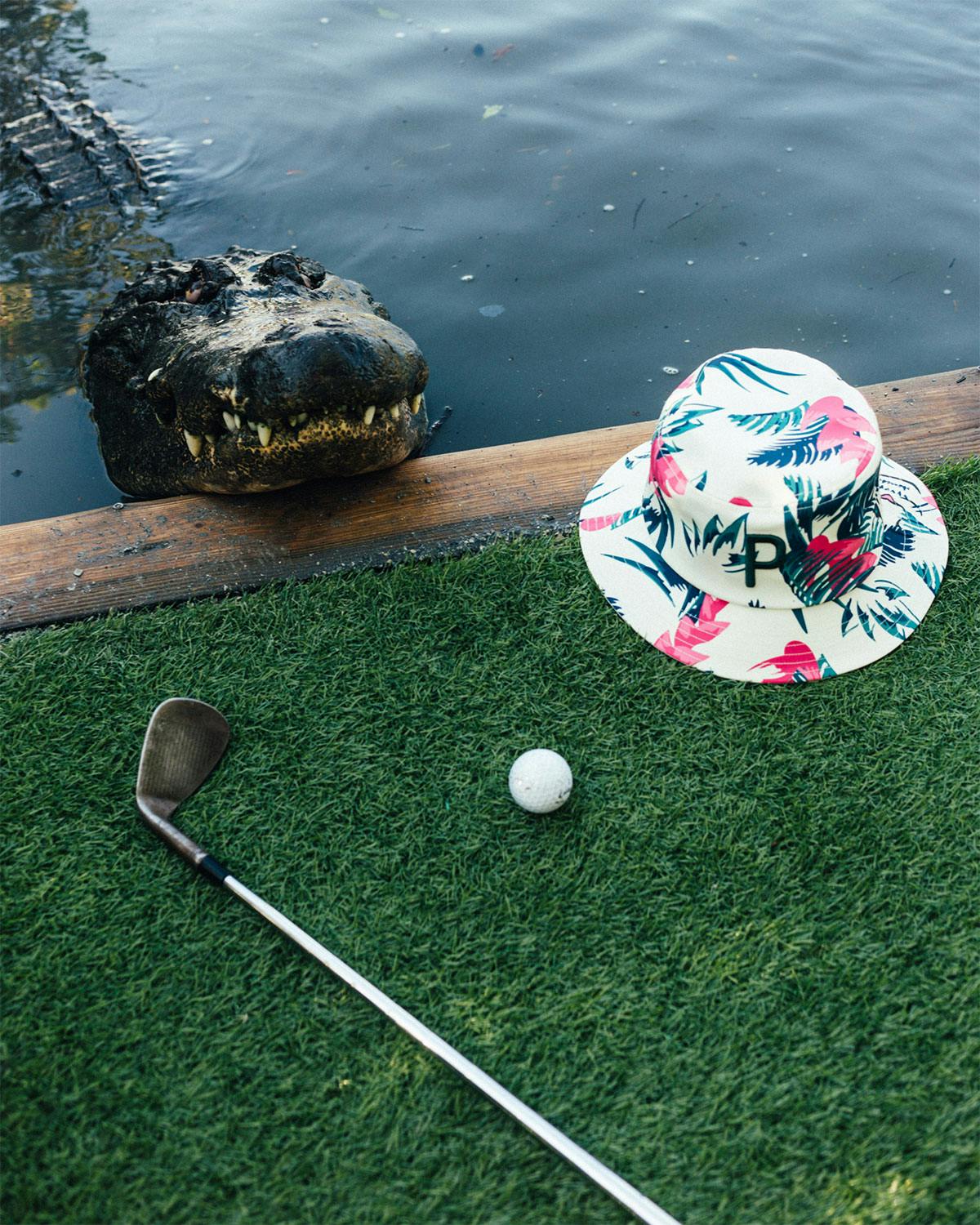 Your next getaway might be a long way off, but slipping on some palm print shorts is the next best thing. If only Fowler's golf skills were also free to purchase.