Here's how a Pearl's Value & Vintage store display can spark conversation about Indigenous issues.
A popular downtown display is being used to send a powerful message about Indigenous history this month.
Beautiful carvings, a colorful mask and exquisitely patterned insignia adorned with touches of red and orange show cultural pride.
On the other hand, empty children's shoes make a poignant statement about the children who never returned from Canada's residential school system.
These are observation messages that can be made by looking at the front of the stage Pearl's Value & Vintage Store.
Charlene Williams of Skwxwú7mesh Úxwumixw (Squamish Nation) said she was approached by Valerie Nagy, the assistant manager of Pearl's, to present the store in June.
"They had received some truly amazing pieces, First Nations artwork and [Nagy] had in mind that she wanted to do an exhibit to honor Indigenous Peoples History Month," Williams said.
"We went to look at the coins and decide which were genuine and which were appropriate."
From then on, Williams began to learn a new skill.
She said Nagy taught her the basics of making a store display. Then the couple decided they wanted to raise awareness about some key issues.
"We wanted to create a bit of conversation about residential school victims and missing and murdered Indigenous women," Nagy said.
A big part of the process was looking at every piece of art that was donated to the store.
For this, the duo called on the expertise of local Aboriginal artist Larry Joseph. By examining the style of many pieces, he was able to identify a number of them as being of Skwxwú7mesh Úxwumixw origin.
Joseph was able to trace who made the carvings. In a number of cases, these were vintage pieces made by artists who have since passed away.
"Most of the carvings are from local carvers," Nagy said. "A lot of names that we recognized, or, you know, we know some of their relatives. So we were able to reach out and reunite some of the families with some of the older carvings, which was really, really cool.
In such cases, the group decided it would be a respectful act to return them to the families of those artists, and to balance Pearl's inventory, Joseph traded one of his sculptures for each one he returned to a family. .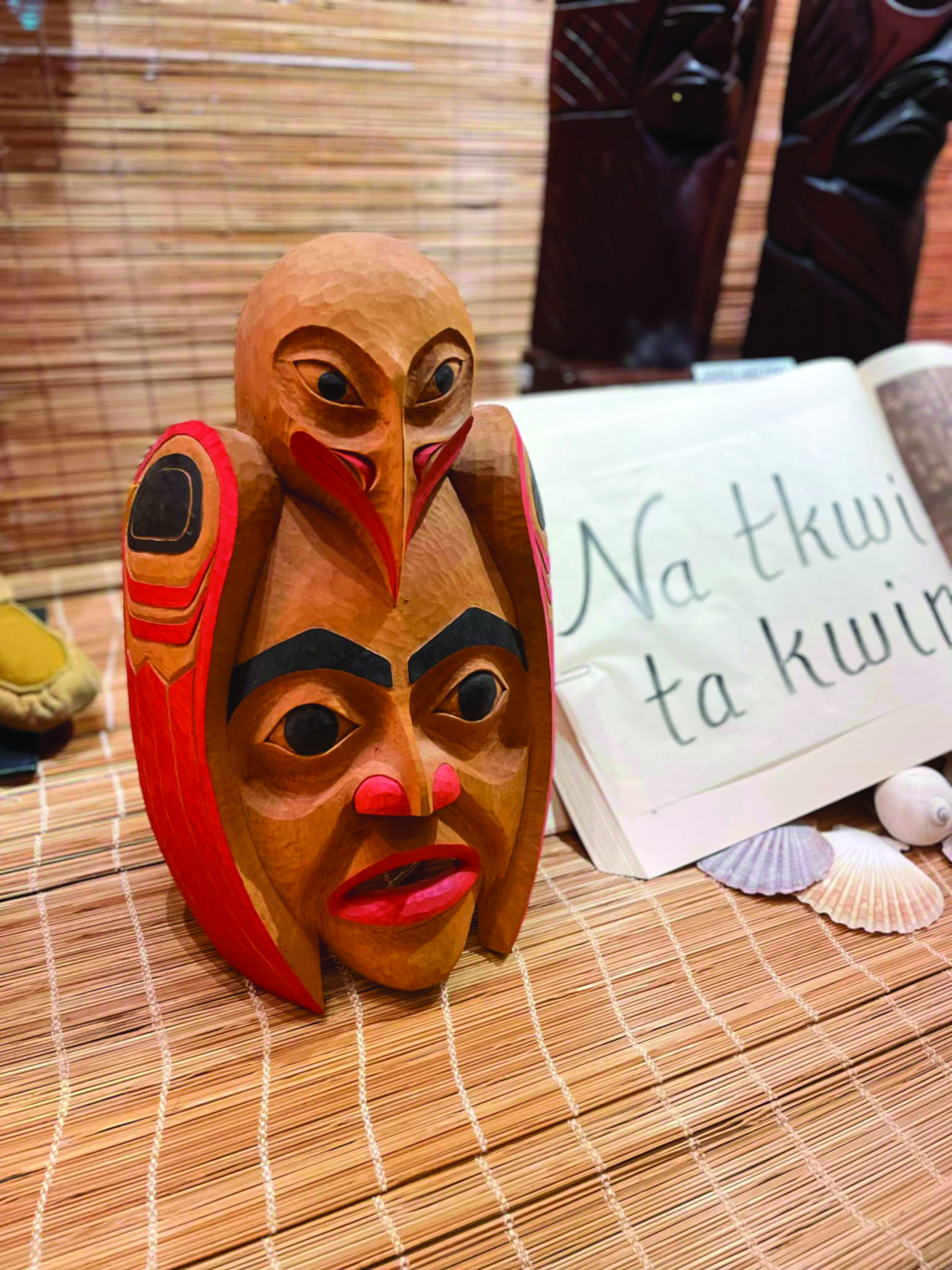 "It's just a really positive experience," Nagy said. "To be able to get the blessings and return some of these things, because we don't know how they got to Pearl's."
Williams echoed the sentiment.
"For me, it was a really nice thing for him to do," she said. "He wanted to make sure these families got their carvings back, but he also wanted to help the cause."
Joseph's carvings are auctioned by the store. Proceeds are used to help aboriginal women in remote northern communities. Williams applauded Pearl's approach.
"[It] was really respectful," she said. "Just reach out to the community to offer coins in return… [and] include[ing] Indigenous voices and guidance in this work. Like, for me, that's the biggest lesson to learn. It is a way of reconciliation. »